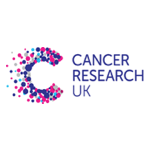 One of the many highlights of the recent 2nd Consensus meeting on Hereditary Gastric Cancer at the Radboud University Medical Centre in Nijmegen was the opportunity to live the mission of NSFC, uniting the caring power of people worldwide affected by stomach cancer. We look forward to sharing the result of our collaborative efforts from that workshop as they are finalized in the months to come.
Meanwhile, I had the pleasure of meeting Sue Richardson in Nijmegen, a research nurse at Addenbrooke's Hospital in Cambridge. Sue is one of the organizers of an HDGC Family Workshop taking place on June 6, 2014 in Cambridge, England.
HDGC Family Workshop Information & Registration
Sue is excited about this day of learning and opportunity for family members to network and share experiences with other individuals and professionals. Registration is free to all attendees, including family members, and includes complimentary lunch and refreshments.
NSFC is excited as we continue to strengthen our connections with patients, medical professionals, researchers and organizations throughout the world. To the many members of the NSFC community located in the UK, we hope you will be able to take advantage of this great opportunity!
Advance registration for the event is required. If you would like to attend or would like more information about the day please email Sue Richardson or contact her by telephone at 01223 348933.