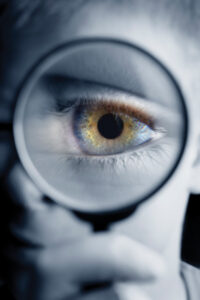 Connecting families with current research projects is critical to further stomach cancer prevention efforts. Participating in research studies can be interesting, personally rewarding and can help advance the fight against stomach cancer.
To help advance research, you can determine if your family qualifies for participation in these studies or assist in finding families who do qualify by sharing the information with your medical care providers and genetic counselor.
You can find clinical trials and other research studies here at ClinicalTrials.gov
Research Triumph
In 1998, researchers studying a large New Zealand Maori family discovered a genetic mutation that creates high risks for stomach cancer. Because of this study, families around the world now get genetic testing to determine their cancer risk and decide on strategies for prevention.
A Researcher's Connection
Samantha Hansford, MSc talks about her involvement with stomach cancer research and the personal experiences of her family in Stomach Cancer Research: A Personal and Professional Perspective.
Broad Implications of HDGC Research
New Zealand researcher Dr. Parry Guilford discusses the broader implications of HDGC research:
"I think the broader implications of HDGC research are that the small, very early cancers found in the stomachs of HDGC families are rarely seen in the general population (because they are too small to be seen by endoscopy and are asymptomatic). By analysing them we get a unique opportunity to observe the earliest stages of gastric cancer development (which affects >800,000 new people/yr worldwide)."
"This provides a better understanding of the mechanisms by which the environment triggers cancer development and an opportunity to test and develop new agents for the prevention of many cancer types."
Assoc. Prof. Parry Guilford is a Principal Investigator in the Cancer Genetics Laboratory, University of Otago, Dunedin, New Zealand, and the Research Director of Pacific Edge Biotechnology Ltd. He completed his MSc at Otago in 1983, and his PhD at Cambridge University in 1989. His research interests include the genetics of inherited cancers, in particular gastric cancer, and the application of gene expression analysis to the diagnosis and management of cancer.