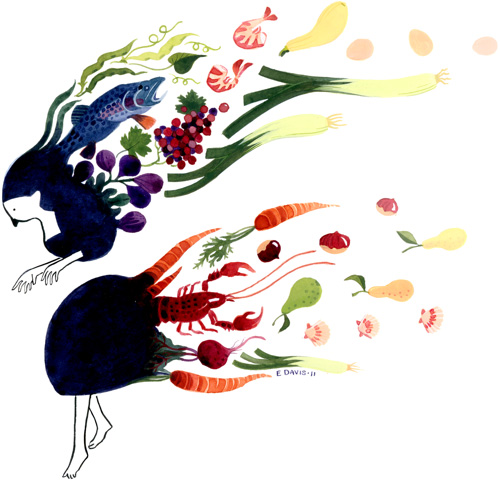 This image is a daily reminder – that food is an important part of life, that we don't appreciate our stomachs enough, that we're willing to give up a lot to save our lives, that it's an option some hope to have – and that you can, yes you can live without your stomach.
For those with an interest in Life Without A Stomach, most likely because you or someone you love has no stomach or has to have it removed, you've come to the right place.
Living without a stomach will certainly present some challenges. Here you'll find information, support, and resources to answer your questions and to help improve the quality of your life without a stomach.
Who knew you could live, and live well, without a stomach?
For those "non-believers" who can't quite wrap their arms around this, check out Total Gastrectomy. Whether prophylactic (preventive) for those who have a mutation in the CDH1 gene, or to treat stomach cancer or another gastric related issue, the end result of a total gastrectomy is the same – no stomach. The before and after diagrams of a roux-en-y gastrectomy procedure are great for those who ask, "so…how exactly does that work?"
Nutrition After Gastrectomy will be helpful for anyone learning to eat again following surgery. You'll find plenty of tips for nutritious foods to promote healthy eating, weight gain, and some recipes too.
Additional Resources:
Special Concerns will help you with information to manage dumping syndrome, learn more about what to eat and what not to eat, as well as other concerns following gastrectomy.
Additional Resources:
If you have questions, tips to share with others, or want to connect with others with the same interests and concerns, please join Our Community on the website where you'll find plenty of opportunities to learn, share, discuss, and more.
Explore. Learn. Eat well…and live well without a stomach.