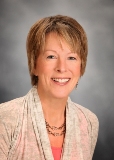 I am living a full life without my stomach, and I have the chance to live a long life because I learned about my family's genetic stomach cancer in time. Tragically, the discovery of Hereditary Diffuse Gastric Cancer (HDGC) in my family came too late for my mother Elaine and my brother Greg. Persistence and determination to find answers saved my own life and those of the rest of my family members who tested positive for a gene mutation that causes HDGC, a deadly stomach cancer syndrome. It wasn't too late for us, and it isn't too late for so many families throughout the world…if only they knew.
Stomach cancer, regardless of the particular type, is often dismissed as "rare" and yet stomach cancer is the fifth most common cancer and the third leading cause of cancer death worldwide. Stomach cancer is typically diagnosed in later stages, at a time when the disease is incurable. Survival rates are dismal. Stomach cancer research is at or near the bottom of the list for research funding. All of these things must change – the time to do it is now!
Through awareness and education efforts lives can and are being saved. Funding stomach cancer research will lead to better options for early diagnosis, screening, treatment and prevention of HDGC and other forms of stomach (gastric) cancer. My hope for my children, my grandchildren, and all individuals and families affected by stomach cancer is to have better options than many of us have today, which sometimes is undergoing the complete removal of our stomachs! Still, an option that not everyone is fortunate enough to have.
Those affected by stomach cancer need reliable and relevant sources of information, as well as a network of support. We must join together to help one another. Knowledge gives you power, and sharing gives you strength – I know this to be true.
For all of these reasons, and so many more, my work for No Stomach For Cancer is my passion. It is a privilege to work with others who share this passion and commitment, to build and grow this organization that educates about the disease, supports patients and families, and funds this very important research. For as long as it takes…we will stand strong!
Kia Kaha
~ Karen E. Chelcun Schreiber