HDGC Clinical Guidelines Updated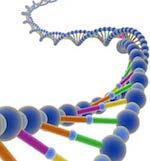 Increasing awareness of HDGC and the rapid advances in genetic diagnostic tools, endoscopic modalities, and the increasing use of laparoscopic surgery led a group of clinical geneticists, gastroenterologists, surgeons, oncologists, pathologists, molecular biologists, dietitians, and patients' representatives from nine different countries to convene a workshop in order to update the management guidelines for this condition set in 2010 and to propose directions for future research.
Read the latest HDGC Clinical Guidelines
The workshops were held in 2014 and 2019. Our Founder, Karen Chelcun Schreiber, had the privilege of participating in the workshops, and to represent those patients and families she has talked with and learned from over the years through her work with No Stomach For Cancer.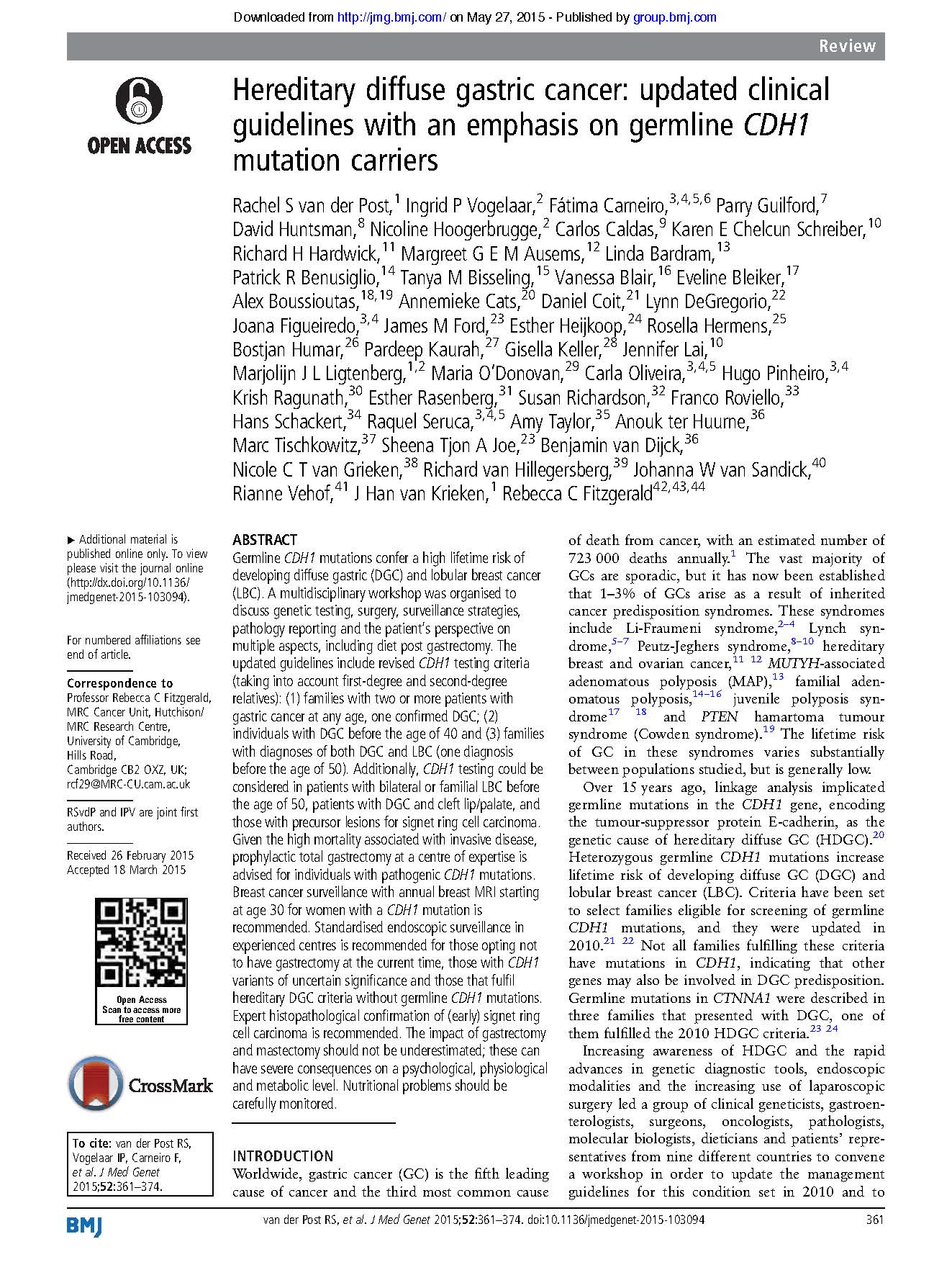 The groups organize to discuss a variety of topics including genetic testing, surgery, surveillance strategies, pathology reporting, and the patient's perspective on multiple aspects, including diet post gastrectomy.
Workshop discussions are focused on five major topics:
Genetic counseling and mutation analysis
Endoscopic surveillance and screening of cancer
Risk-reduction surgery of the stomach and breasts
Pathological specimen processing and diagnosis
Patients' and dietician' perspective
Updates and new areas addressed in the latest guideline include: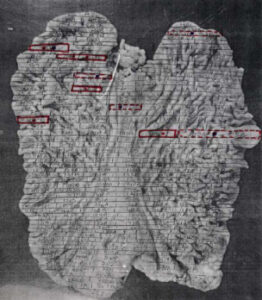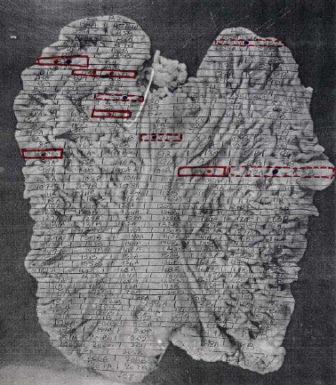 Updated cancer risks for CDH1 mutation carriers
Broadened criteria for genetic testing
Genetic testing lab perspective
Panel sequencing
Psychosocial effects of counseling
Pregnancy and assisted reproduction
Post-gastrectomy symptoms and treatment options
Post-surgical care and nutrition
Patient advocacy and the next steps in patient care and HDGC research
In addition, supplementary protocols have been published along with the guidelines:
Updated Consensus Guidelines for HDGC
Download the updated guideline here.
---
Hereditary Diffuse Gastric Cancer: The past, the present, and hope for the future
Speaker: Dr. Parry Guilford, BSC, MSC, PHD
Professor, Cancer Genetics Laboratory University