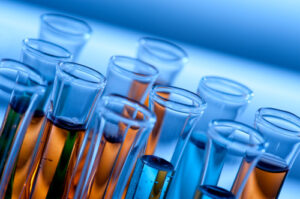 The Genetic Information Non-Discrimination Act of 2008 (GINA), offers protection to employees from discrimination based upon genetic information.
Title I: Genetic Nondiscrimination in Health Insurance
Title II: Prohibiting Employment Discrimination on the Basis of Genetic information
Title III: Miscellaneous Provisions
Learn More on Title II from the EEOC
Prohibiting Genetic Discrimination
The article "Prohibiting Genetic Discrimination" appeared in the November 2008 issue of Wisconsin Lawyer magazine, a State Bar of Wisconsin publication.
"The Genetic Information Nondiscrimination Act of 2008 prohibits health insurance and employment discrimination based on a person's genetic information. Although the Act allows use of genetic testing and information for specific, limited purposes, questions remain whether government and research institutions can safely regulate genetic tests and safeguard large databases of genetic information. The Act's health insurance provisions become effective in May 2009 and the employment provisions in November 2009."
Genetic Non-Discrimination
The Genetic Information Non-Discrimination Act was proposed more than 10 years ago to protect individuals with genetic mutations as the source of potential diseases, such as HDGC. Those who needed the most protection were asymptomatic individuals, with no diagnosed illness, who were applying for health insurance coverage.
Early in 2008, final Senate deliberations were in process and Cindy Chelcun wrote an appeal for support, along with a brief explanation of HDGC, to the Senators from Wisconsin, Senator Russ Feingold and Senator Herb Kohl. Both Senators replied with positive messages of support. The bill ultimately became law a few months later, with bilateral Congressional support, clearing one more hurdle for family members who need genetic testing without the burden of fearing insurance discrimination.