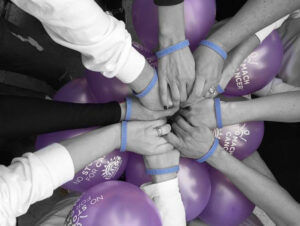 Collaboration and partnership is essential in finding a cure for stomach cancer. We are a worldwide community and firmly believe in, as the No Stomach For Cancer mission states, "supporting research and uniting the caring power of people worldwide affected by stomach cancer."
We seek opportunities to work with other individuals and organizations that have compatible interests and goals to help make positive strides in the fight against stomach cancer.
Wiley
November 2015 – January 2016
Wiley and No Stomach For Cancer have joined together in an initiative to spread interest and awareness for stomach cancer in the professional oncology community (approx. 30,000 – 40,000 people) including oncologists, nurses, students and researchers in the field.
We offer awareness tools and resources that focus on spreading cancer awareness – such as infographics and scholarly articles – for the oncology community to share with their patients and other members of the oncology community.
Wiley will also make a donation on behalf of its audience members to No Stomach For Cancer.
International Gastric Cancer Linkage Consortium (IGCLC)
Karen E. Chelcun Schreiber, Founder NSFC
Patient & Dietician Group Chair
2nd Concensus Meeting, 2014, Nijmegen, Netherlands
Read IGCLC history and formation
GI Cancer Alliance Network (GI CAN)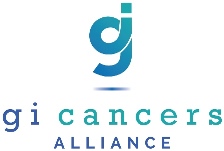 Laura Ciezadlo, Board Member NSFC
Finance Committee Member
There is a great need for raising awareness and addressing issues around GI cancers. Together, GI cancers are the most common and deadliest type of cancers. The primary objective in forming the GI Cancer Alliance Network is to create a stronger, more powerful voice collectively, than any one group can have on its own to fight GI cancers.
No Stomach For Cancer is a part of the GI Cancer Alliance Network (GI CAN) which is a collaboration of the world's leading GI cancer research centers, advocacy partners, pharmaceutical companies, and leaders in molecular profiling strategies. Our hope is to generate a more impactful voice in our medical and government communities. The goal of GI CAN is to form a new clinical standard that will not only improve outcomes for patients with GI cancers, but will also result in expanded access to cancer care around the world, especially for the underserved.
Cancer Support Community, Cancer Experience Registry: Gastric Cancer
Natascha Santos, Board Member NSFC
National Advisory Council Member
The Cancer Experience Registry is a ground-breaking patient-centered online initiative designed to understand the patient experience for those living with gastric cancer, give them the opportunity to share their cancer experience over time, and link them to educational materials and resources. Findings are used to develop innovative programs and to inform the nation's health care systems to be more responsive to the needs of gastric cancer survivors and caregivers as well as to accelerate and enhance the productivity of research and treatment to improve the lives of those living with cancer.
The Cancer Experience Registry: Gastric Cancer is part of the broader Cancer Experience Registry for anyone diagnosed with cancer. The Registry will highlight and raise awareness around the unique needs of patients living with gastric cancer. People living with gastric cancer will be asked to share their experiences by answering questions online through the Registry.