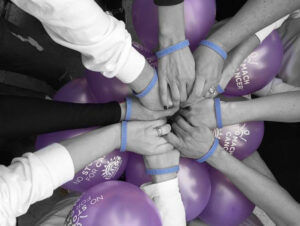 Collaboration and partnership are essential in finding a cure for stomach cancer. As the No Stomach For Cancer mission states, we are a worldwide community. We firmly believe in "supporting research and uniting the caring power of people worldwide affected by stomach cancer."
We seek opportunities to work with other individuals and organizations with compatible interests and goals to help make positive strides in the fight against stomach cancer.
International Gastric Cancer Linkage Consortium (IGCLC)
Karen E. Chelcun Schreiber, Founder of NSFC
Patient & Dietician Group Chair
2nd Concensus Meeting, 2014, Nijmegen, Netherlands
Read IGCLC history and formation
GI Cancer Alliance Network (GI CAN)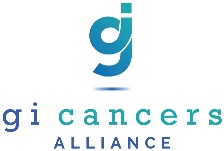 Laura Ciezadlo, Board Member NSFC
Finance Committee Member
There is a great need for raising awareness and addressing issues around GI cancers. Together, GI cancers are the most common and deadliest type of cancer. The primary objective of forming the GI Cancer Alliance Network is to create a stronger, more powerful voice collectively than any one group can have on its own to fight GI cancers.
No Stomach For Cancer is a part of the GI Cancer Alliance Network (GI CAN), which collaborates with the world's leading GI cancer research centers, advocacy partners, pharmaceutical companies, and leaders in molecular profiling strategies. We hope to generate a more impactful voice in our medical and government communities. The goal of GI CAN is to form a new clinical standard that will improve outcomes for patients with GI cancers and result in expanded access to cancer care around the world, especially for the underserved.