September 17, 2022 – Spotlight on Stomach Cancer Symposium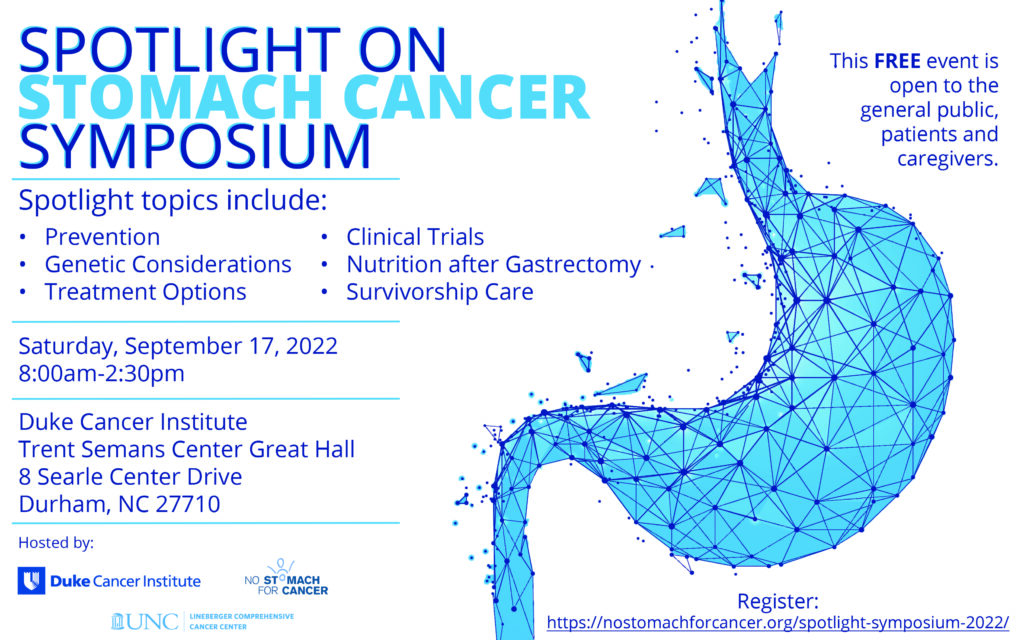 Program Details:
• Preventing Stomach Cancer
• Stomach cancer trends and risk factors
• Appropriate testing for Helicobacter pylori
• Stomach Cancer Screening and Diagnosis
• Genetic Considerations
• Diagnosis and Management of Resectable Disease
• Radiation Treatment for Stomach Cancer
• Surgical Treatment for Stomach Cancer
• Current State of Clinical Trials for Stomach Cancer
• Personal Helicobacter pylori treatment experience
• The Stomach Cancer Journey: A Nurse's Perspective
• Living with Stomach Cancer
• Patient and Caregiver Perspectives
• Nutrition After Gastrectomy
• Survivorship Care
This FREE event is open to the general public, patients, and caregivers.
Saturday, September 17, 2022
8:00am-2:30pm
Attend In-Person or Virtually
Duke Cancer Institute
Trent Semans Center Great Hall
8 Searle Center Drive
Durham, NC 27710
---
October 29, 2022 – 1st Annual No Stomach For Cancer Benefit Concert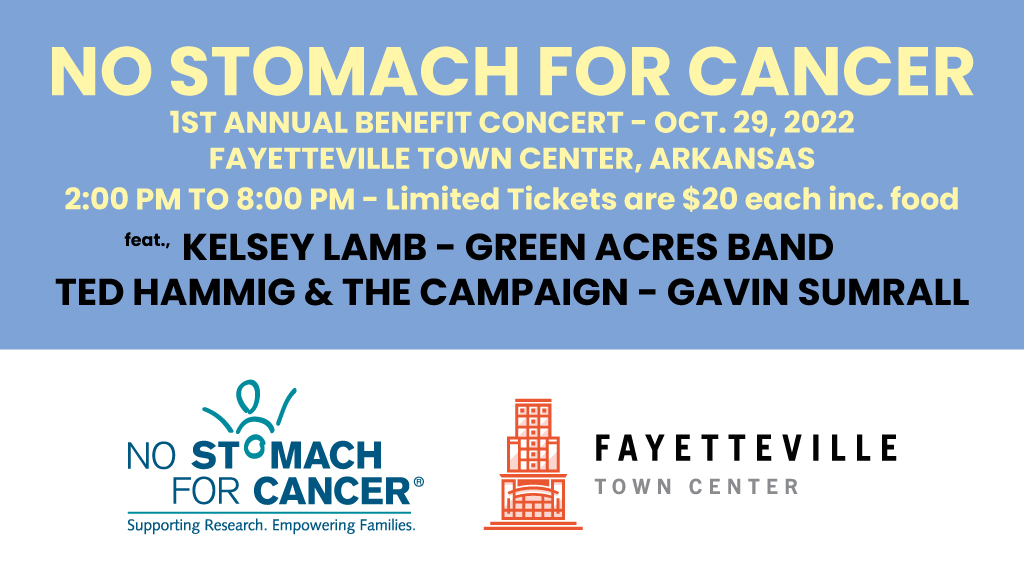 Program Details:
We will host our inaugural No Stomach For Cancer Benefit Concert at the Fayetteville Town Center on October 29. There will be a large silent auction, tables reserved for sponsors, local food, and live performances from KELSEY LAMB, GREEN ACRES BAND, TED HAMMIG & THE CAMPAIGN, and GAVIN SUMRALL.
Tickets are limited and will include food and access to all performances.