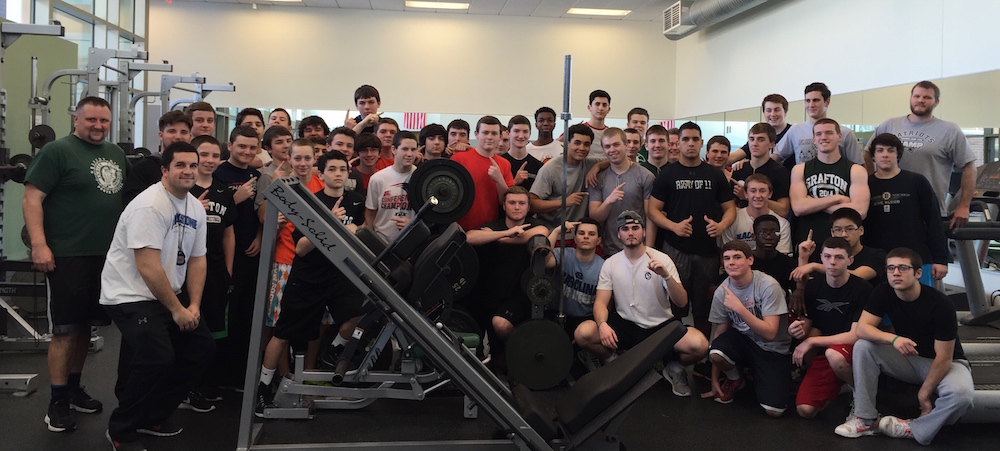 This week in Grafton, Massachusetts, members of the Grafton High School Football Team held a Lift-a-Thon to show support for a member of the team whose mother passed away in November from stomach cancer. Players had family and friends sponsor them and, although the final numbers are still being tallied, the team raised over $700!
Members of the Grafton High School community, where No Stomach For Cancer Board Member Beth Lambert teaches English, have been advocates since November 2010, when the first Stomach Cancer Awareness Month was established, and have raised thousands of dollars for No Stomach For Cancer in that time.
Thank you to the coaches, players, and their family and friends for continuing the incredible commitment to stomach cancer awareness and No Stomach For Cancer. You are making a difference!