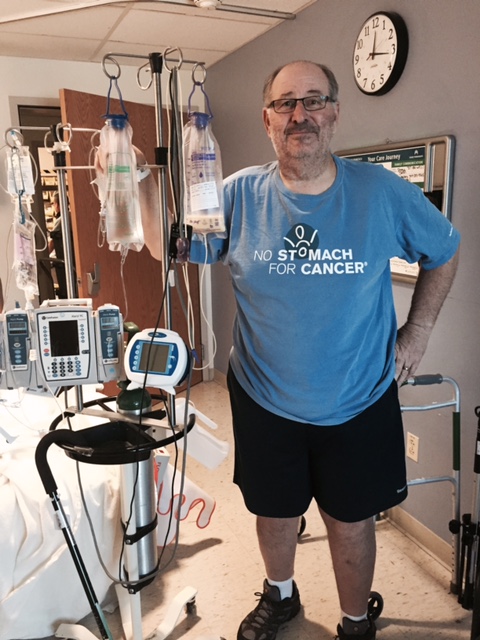 Imagine riding a bicycle 3,000 miles across 12 states from Oceanside, California to Annapolis, Maryland. That's a difficult journey. Having stomach cancer is also a difficult journey. Vern Losh and his family know firsthand how difficult.
Vern's son, Allen, lost his battle with stomach cancer in April, 2014, and now Vern has been diagnosed with stomach cancer. He is presently settling in at home following a total gastrectomy.
I was fortunate to meet Vern and his wife, Teresa, at John's March (a fundraiser in memory of John Cardinale, and generously benefiting NSFC) in Sonoma CA. Having lost my husband to stomach cancer, I know Vern and Teresa need all the support they can get.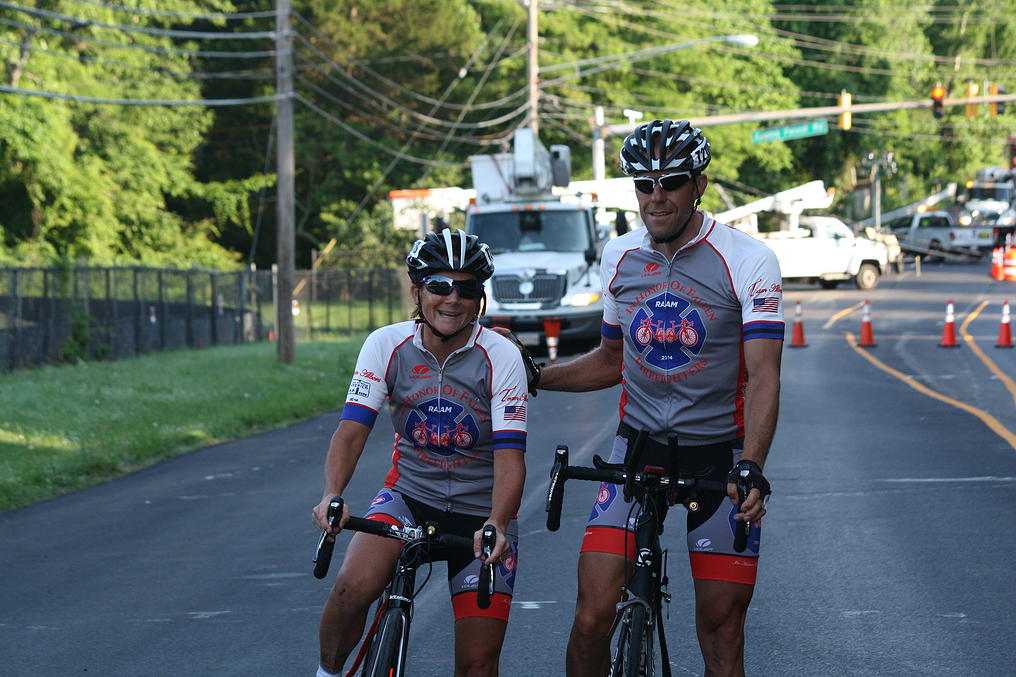 Last year Team Albers (Debbie and Bill Albers) Raced Across America for the Fallen Firefighters. This year Team Albers will once again Race Across America, this time in support of Vern and in honor of his son Allen Clayton Losh, raising awareness of stomach cancer across the country and raising money to benefit the mission of No Stomach For Cancer.
Read more about Team Albers and The Race Across America and how you can support the Albers' fundraising effort.
Vern and his family, friends and firefighter community have joined the stomach cancer fight, and were actively involved in Stomach Cancer Awareness Month awareness and fundraising activities this past November.
Speedy recovery Vern, and GO TEAM ALBERS!