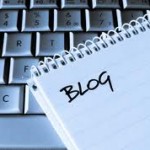 If you have been affected by an illness or crisis, then you know how valuable it is to connect with others who have experienced something similar. People in the No Stomach For Cancer community, especially when first impacted by stomach cancer, whether as a patient or a caregiver, want to know they are not alone. Although gathering medical information is critical, equally important is the human aspect of diagnosis. Reading others' stories often provides hope and direction during an extremely emotional and confusing time. Therefore, we encourage you to share your experience with stomach cancer with others through the No Stomach For Cancer website, often their first source of information about stomach cancer.
If you are considering writing a guest post, please contact us for answers to any questions you may have and discuss a timeframe for submitting your story.
The NSFC Guest Post Guidelines will help you get started.