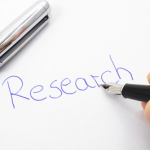 Universidade do Porto Grant Announcement: NICE Project – Nuclear biomarkers for predictive prognosis of hereditary diffuse gastric cancer
E-cadherin germline mutations are causative events of Hereditary Diffuse Gastric Cancer (HDGC). Affected individuals are usually diagnosed at advanced stages of the disease, with diffuse gastric cancer frequently spreading beneath intact gastric mucosa. These carcinomas are typically unresponsive to adjuvant therapy and are associated with high relapse rates, resulting in a very poor prognosis. To date, most screening methods, such as endoscopy or magnetic resonance, display low sensitivity rates, and total gastrectomy in early adulthood remains the only curative approach for patients at risk of developing this highly aggressive gastric cancer.
Notably, early-stage HDGC in E-cadherin mutant carriers is characterized by multiple foci of invasive carcinoma cells invading the superficial lamina propria. Those invasive cells' phenotypic singularity is their abnormal nuclear position and morphology, known as signet ring cell features.
These invasive traits and the silent nature of HDGC led us to concentrate our efforts on identifying biomarkers to aid early diagnosis of these aggressive tumors. Interestingly, a recent study suggests that invasion is highly dependent on cell plasticity that involves nuclear remodeling. Since E-cadherin is a causative event in HDGC and the major epithelial cell adhesion molecule, our goal is to determine the impact of E-cadherin dysfunction in nuclei of HDGC cells during cancer invasion.
NICE provides an unprecedented opportunity to disclose nuclear features that can be applied in automated pathological diagnosis or novel computational approaches to access E-cadherin germline variants' pathogenicity. This project involves a team of researchers with expertise in cancer genetics (Raquel Seruca), cell biology (Joana Figueiredo), pathology (Fatima Carneiro), and image analysis (João Sanches) from i3S and ISR/IST, in collaboration with members from the International Gastric Cancer Linkage Consortium.
NIH Grant Announcement: CDH1 loss of heterozygosity in the gastric epithelium is necessary but not sufficient for early diffuse-type gastric carcinogenesis.
Although gastric (stomach) cancer is uncommon in the United States, diffuse-type gastric cancer is increasing in incidence among young and female patients. Mutations in the CDH1 gene are a frequent cause of hereditary diffuse gastric cancer syndrome (HDGC), which is associated with both gastric and lobular breast cancers at an early age. HDGC seems to occur when the normal CDH1 gene is not present in the cells that line the inside of the stomach. However, what happens to stomach cells after they have lost CDH1 and begin to form cancer is unknown. To find better stomach cancer treatments, we must understand why and how these early cancer cells form. Our research aims to fully characterize the signet ring cancer cells found in the stomachs of patients with CDH1 mutation who have had total prophylactic gastrectomy. The results are expected to show the precise molecular changes during cancer development that may also represent potential targets for stomach cancer treatment.