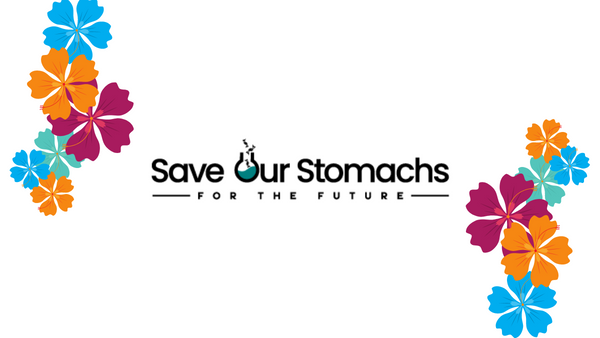 Join us on February 25 for a memorable Hawaiian Luau night of Polynesian entertainment and performances by Hale O Malo Productions and Carnegie Hall Pianist Juan Pablo Horcasitas. This important fundraising event will begin at 4:30 p.m. at the Fluno Center Skyview Reception and Banquet Room in Madison, Wisconsin, and include Hawaiian Cuisine, Cash Bar, and raffle items.
The Save Our Stomachs campaign has been created and driven by the Save Our Stomachs (SOS) Advocacy Group, also called Parry's Angels. NSFC has chosen to support this important endowment through a $250,000 pledge by helping spread the word and encouraging others to support this important and worthy campaign. In addition, we are planning additional fundraising activities for the campaign in the future.

Funding the HDGC Research Endowment to $1.5 mil USD will provide critical core funding for HDGC research in perpetuity, allowing for research objectives to turn into better patient management and quality of life. Ultimately the goal is to exceed this mark to accelerate further the most pressing goal – chemo prevention to Save Our Stomachs – For The Future.
Please visit https://saveourstomachs.org/ to learn more. For questions or more information about the campaign, you may email info(at)saveourstomachs.org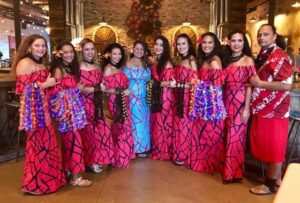 Hale O Malo Productions
Founder Malia Chow has dedicated her life to Polynesian culture and dance, and has made the commitment to pass on the wisdom and teachings she has learned from her kupuna. "I'm deeply interested in helping individuals and the community integrate this knowledge into their daily lives. Hula is healing. Indigenous perspectives are important. Small and tangible changes in our daily lives can be vital to us and the health of our future and our planet."
Malia grew up immersed in the music, dance, and cultural practices of Native Hawaiians. Cultural accuracy, protocol, and the aloha spirit, are interwoven into her philosophy as a performing artist, musician, instructor, lecturer, and director. As a Native Hawaiian, she prides herself on her commitment to authenticity, and staying true to Hawaiian values, while integrating them into modern life. She is passionate about inspiring and enriching peoples lives through culture, music, and art; and has committed to aid in building a more diverse, creative, and conscious community in greater Milwaukee and abroad.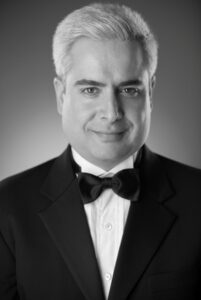 Juan Pablo Horcasitas, Concert Pianist
Since his Carnegie Hall debut in 2009, he has been performing actively as a concert and collaborative pianist and conductor. His recent performances include recitals in Asia, the Middle East, Europe, South America, Central America, Mexico, and the United States. He has been a soloist with many orchestras, including the Lebanese Philharmonic Orchestra, Chamber Orchestra of Singapore, Camerata de Coahuila, and Orquesta Sinfónica de Aguascalientes, among others.
He is also an active music educator. For many years he was a piano faculty at the Filomen M. D'Agostino Greenberg Music School- for the visually impaired -and at the Diller-Quaile School of Music, both schools based in New York City. He holds both the Bachelor's and Master's in Piano Performance degrees from the Manhattan School of Music, where he studied with the legendary Russian pedagogue Nina Svetlanova. He also received formal conducting training under Maestro David Jackson's guidance at the Metropolitan Opera House in NYC. His teachers in Mexico include Alberto Cruzprieto and Ma. Teresa Frenk.
Last year he released his second album, "Prelude," available on digital platforms.
He currently holds the Chair of the Piano Department and Piano Faculty Position at the Wisconsin Conservatory of Music. At the same time, he is pursuing his studies at the University of Wisconsin in Madison to obtain the Doctorate of Musical Arts in Piano Performance under the guidance of Dr. Jessica Johnson.
If you are unable to travel or attend, please consider making a donation to the HDGC Research Endowment Fund.
The fundraiser has a suggested minimum $50 Donation Per Guest. We welcome any additional generosity. Once you submit your RSVP, you will be redirected to complete your donation. RSVP Now!