Sharing personal stories, and your family's stomach cancer history with media outlets puts a face on stomach cancer and saves lives through increased awareness of the disease. We appreciate all of those who have brought stomach cancer into the daily conversation.
Did we miss your story? Please send us the link!
---
Lebanon teen plays offense on stomach cancer appears in the Norwich Bulletin features High School senior Maggie Tarbox, who is back on the volleyball court just months following her total gastrectomy. She and her family share their stomach cancer story. Lebanon MA September 2014
Grafton High School Has No Stomach For Cancer appearing on the Stand Up 2 Cancer blog written by Beth Lambert.
November 2013
Stomach Cancer Awareness Month with Beth Lambert and Jody Pugh on Doctors of the USA blog talk radio program talking about stomach cancer risks, symptoms, and why awareness is so important.
November 2013
Stomach Cancer Awareness: 1 survivor's story video (originally aired one year ago) features Nicole Rimsza sharing her story of hope, inspiration and her commitment to helping others. This November 14 marks her one year anniversary of being cancer FREE!
November 2013
Family says awareness crucial to fighting stomach cancer article features Ramazan and Laura Cevik of Paxton MA, sharing their story to help spread the word about stomach cancer.
November 2013
'He's the fighter'; Coug Jordan Bumgarner battles stomach cancer article features Jordan Bumgarner, a 20-year-old with no family history of the disease, sharing his story about his stomach cancer diagnosis, and the fight for his life.
November 2013
Hereditary stomach cancer strikes local family article features the McFetridge / Evans family sharing a glimpse of their journey through a hereditary stomach cancer diagnosis.
October 2013
Journey of Courage article appearing in PharmaVOICE magazine features Lauri Ford del Rio, a role model for others who are afflicted with genetic-based cancers and radical choices to be made.
October 2013
The Family Curse is an amazing article about Simone Busija, a member of the No Stomach For Cancer community, and her family from Australia; they have been affected by the CDH1 mutation. It is an excellent article that shows the different views people have regarding testing for the mutation and whether to take action. The article appears in The Weekend Australian magazine.
August 2013
Siblings Who Removed Stomachs To Prevent Cancer Share Their Story video and article featuring Beth Walsh Lambert and Mike Walsh, brother and sister with a family history of cancer. They joined Greater Boston to talk about finding out that they had a rare, cancer-causing gene mutation and deciding to remove their stomachs to decrease their odds of developing the disease.
August 2013
Carriers of rare stomach cancer gene featured in Boston Globe; Walsh family also teaches nursing students patient perspective on genetic disorders features Beth Walsh Lambert and Mike Walsh who have repeatedly shared their stories with the genetics and genomics students at the Graduate School of Nursing. The article written by Sandra Gray, UMass Medical School Communications, is published in University of Massachusetts Medical School umass med NOW.
July 2013
Family removes stomachs to cut cancer risk article features the Walsh family and their story about the impact of hereditary stomach cancer in their family. The article written by Bella English appears in the Lifestyle section of the Boston Globe online.
July 2013
Simone Busija ABC Interview features Simone in a video interview sharing her challenges with stomach cancer and how she works to raise awareness about the disease in Australia.
July 2013
Minnesota family members continue to share their stories to raise awareness about stomach cancer with the help of KSTP TV 5 Eyewitness News in Minneapolis and St. Paul MN.
Local family has 'no stomach for cancer' article by ABC Newspapers.com featuring Jean Jones of Anoka, MN sharing her family story
July 2013
Michelle's Cancer Journey video and article features Michelle Lykokapis talking about her life-affirming journey towards healing after being diagnosed with stomach cancer.
January 2013
A Gut Check For Bad Genes audio interview and story featuring Deb Napolitano and Lauri Ford Del Rio. Advances in genetic research lead to more radical surgery to reduce cancer risk.
December 2012
Rockin' Out For A Cause is how these kids in the Charlotte NC area are helping to raise awareness about stomach cancer.
December 2012
Pine Lake walk Nov. 3 puts focus on stomach cancer in Charlotte NC area.
November 2012
Salute in Forma video from Rai, Italy shared with us by Rosie, the organizer of the NSFC 2012 Walk in Italy. How's your Italian? This video features reporting of the walk in Milan, followed by four minutes of reporting about stomach cancer.
November 2012
Tumori: cancro allo stomaco nemico sottovalutato. 10mila morti l'anno article published on the web in Italy. Read the automatic translation of text to English.
November 2012
Jessica MacKenzie shares her story and works to raise awareness about stomach cancer.
Stomach cancer awareness: 1 survivor's story features Nicole Rimsma and her family in Phoenix AZ
November 2012
A Gut Check for Bad Genes radio interview and news article on WYNC-FM / WYNC News. Deb Napolitano and Lauri Ford del Rio share how their family has been impacted by stomach cancer. December 2012.
Why You Need To Be Aware of Stomach Cancer, Sway In The Morning on Sirius XM talking with Nefertiti Angelica Strong about stomach cancer. July 2012
Former Hip-Hop Artist Brings Awareness to Stomach Cancer. The Network Journal interviews Angelica (Nefertiti) Strong. July 2012
A Conversation with No Stomach For Cancer's Beth Lambert on the Stand Up To Cancer website. November 2011
Two sisters living without stomachs Ravindra and Meeta Singh opted to have their stomachs removed to prevent cancer From "This Morning", a TV program in the United Kingdom. March 2011
Family Has No Stomach for Cancer: Genetic Testing Saves Walsh Family Further Suffering. Genetic counselng and testing gave this family the opportunity to stop the losses in their family resulting from a hereditary stomach cancer syndrome. They share their story in an ongoing effort to help other families do the same, through education about hereditary cancer risks. Medway & Millis, MA February 2011
When There's Cancer in the Family: Mass General's CCRA is a leader in genetic testing and consultation, offering expertise in hereditary syndromes. Two families talk about how their families benefited from genetic counseling services. Boston, MA January 2011
Families Raise Stomach Cancer Awareness. At just 27-years-old, Harrisburg Kindergarten teacher Megan O'Connor had her entire life before her. But on New Year's Eve 2007, doctors diagnosed her with Stomach Cancer. Sioux Falls, SD November 2010
Local Family Takes Steps To Avoid Stomach Cancer features the Lambert & Walsh families in the Boston, MA area. They share their story in an effort to raise awareness about stomach cancer. Knowing your family history is critical in identifying hereditary risks for cancer, as is evident in this story and the genetic connection between stomach and colon cancer. WBZ-TV Boston, MA November 2010
Mass General Cancer Center patient takes action on stomach cancer awareness about No Stomach For Cancer leading the celebration of the first National Stomach Cancer Awareness Month. Boston, MA November 2010
Franklin family goes to extreme measures for stomach cancer gene features the Lambert & Walsh families. The Milford Daily News, August 2010
Family reacts to cancer gene with pre-emptive surgery features the Lambert & Walsh families. Cape Cod Times, August 2010
The sisters living without stomachs features the Singh sisters. BBC News, July 2010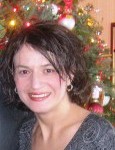 A story of hope: Family has stomachs removed to fight cancer, an article written by Aaron Nicodemus, appeared in the Worcester Telegram and Gazette, Worcester, MA on February 2, 2010. February 2010
Elizabeth Lambert, a teacher and a member of the Board of Directors of No Stomach For Cancer, Inc., is dedicated to raising awareness and educating the public about diffuse stomach cancer. Like many others, her family has been affected by a hereditary form of stomach cancer.
Elizabeth's family was featured in a January 22, 2010 episode of Chronicle about genetics which aired on WCVB Boston Channel 5 on January 22, 2010.
Designer Genes & The WalshFamily – A look at the effects of theCDH1 Gene & Our Family. January 2010
TV New Zealand Close Up: The Kiwis who inspired a Grey's plot An uplifting and interesting Close Up news broadcast about Hereditary Diffuse Gastric Cancer (HDGC) on TV New Zealand featuring Parry Guilford, the scientist who first identified HDGC and the CDH1 gene mutation that causes HDGC. His discovery, only eleven years new, has been saving so many lives, including in the Chelcun family and many other families worldwide. The Close Up includes interviews with the original families in whom HDGC was first identified. We must find ways to fund the promising research that will ultimately lead to the prevention of this particular cancer as well as other related cancers. June 2009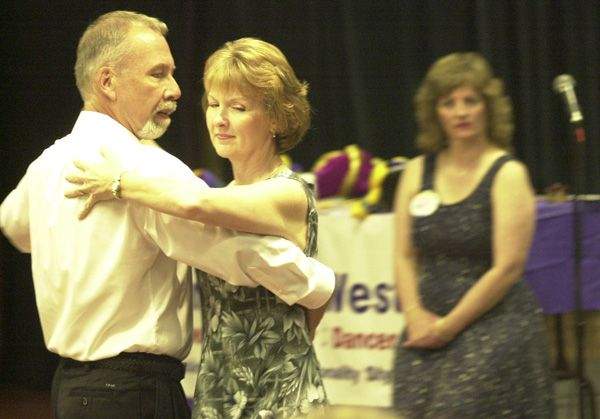 Local Woman Beats Stomach Cancer video features Lisa Foster England. Read the online article. WXII 12 TV, Winston-Salem NC, April 2009
Family removes stomachs to fight rare stomach cancer features the Karen Chelcun family of Madison, WI. WKOW TV, Madison WI, March 2009
Family Battles Rare Stomach Cancer features the Ken Chelcun family of Charlotte, NC. Boston TV 5, Boston MA, December 2008
Family Members Choose Radical Surgery To Beat Cancer features the Lambert & Walsh families in the Boston, MA area. Boston TV 5, Boston MA, July 2008