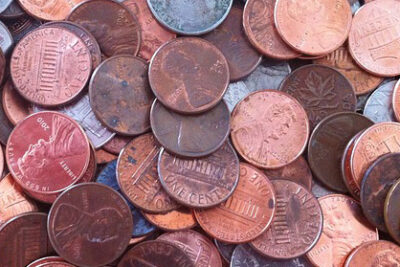 Penny Wars is a fun way raise funds, especially for those who are competitive by nature and enjoy a bit of teamwork.
In a penny war, pennies are good and all other money is bad. To benefit your team, you want to put pennies in your team's container and put all other money in the containers of the other teams. At the end of the penny war, each team's pennies will be counted and all other money will be counted. The total of the other money will be subtracted from the total pennies collected.
Example: If John puts 5 pennies in his team's container and Sally puts a nickel in John's team's container, that nickel will end up canceling out John's pennies and his team would be at $0.00.
The team with the highest remaining penny balance will win the Penny War. All money collected will go to the winning team's chosen charity, like No Stomach For Cancer.
Rules & Regulations
Each team must choose their charity before the penny war officially begins.
Teams must have a clear container with a lid to collect the money in.
During business hours containers need to be out and easily accessible to all other teams.
Once the penny war begins and the containers are closed, they cannot be opened again until the war is over.