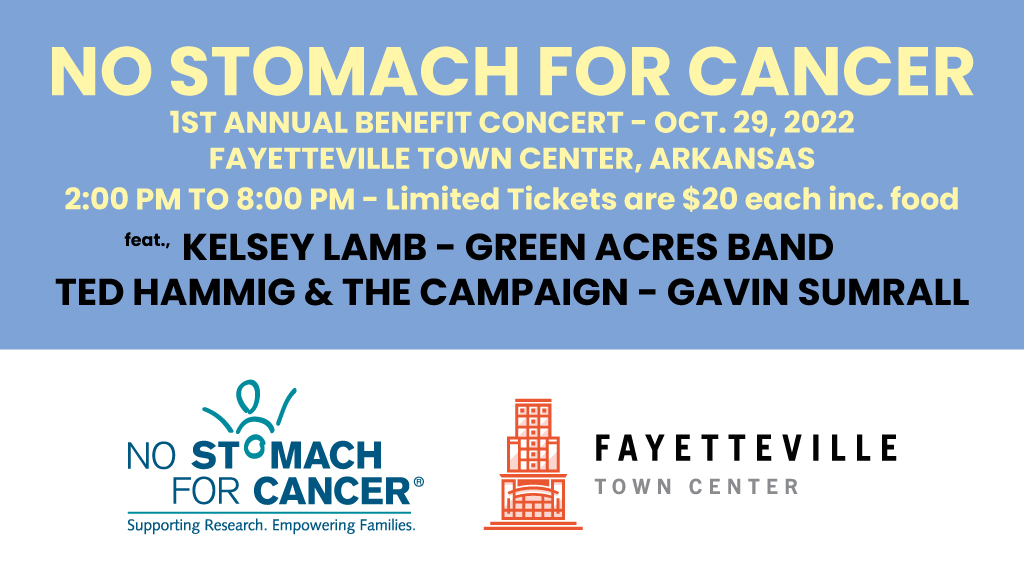 Program Details:
We will host our inaugural No Stomach For Cancer Benefit Concert at the Fayetteville Town Center on October 29. There will be a large silent auction, tables reserved for sponsors, local food, and live performances from KELSEY LAMB, GREEN ACRES BAND, TED HAMMIG & THE CAMPAIGN, and GAVIN SUMRALL.
Tickets are limited and will include food and access to all performances. Please use the embedded form* below to buy tickets.
*If you have trouble with the Zeffy ticket form below, you can also go to the Zeffy ticket website.