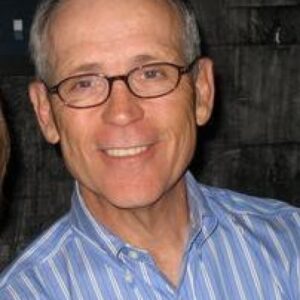 My picture is of my father, Ernie Pierce from Oklahoma. This is his story:
On March 30, 2008 Ernie Pierce had everything in the world to be thankful for. The then 62 year old man had been married to his wife, Jan, for 37 years. They had three grown daughters and two grandchildren. Ernie had made a successful living in the insurance industry for 40 years. He was involved in his community and his church. He was living the American dream.
On March 31, 2008 Ernie Pierce thought he was having surgery to remove his gallbladder. Turns out, he was gearing up for the fight of his life. After the surgery, Ernieís family sat down with the doctor. The diagnosis was gastric cancer. It was already in stage 4. Surgery was not an option, and treatment would not help. He was given 8 months to a year to live.
In all truthfulness, Ernie's health didn't change in one day. He had actually been seeking medical attention for just shy of a year. After eating small amounts of food, Ernie was becoming full. With time, that feeling of having a full stomach became increasing uncomfortable and somewhat painful. But test after test and biopsy after biopsy, doctors found nothing. Finally after dropping an alarming amount of weight, Ernie was referred to Scott & White Clinic in Temple, Texas. This is where he was diagnosed, but even then it took an invasive surgery to give him an answer.
No, Ernie's health didn't change in one day, but his life sure did. For the next 15 months, Ernie received nutrition through a a feeding tube that bypassed his stomach and went straight to his intestines. He endured difficult chemotherapy and numerous obstacles and setbacks. Through it all, he did not complain. He didn't say, "why me?" He strengthened his relationship with God and his family and friends. And on July 8th, 2009, he began his journey with Jesus.
The following year, Ernie's family organized a memorial golf tournament that raised more than $50,000 over 3 years for gastric cancer research. June 21, 2010, a day that would have been Ernie's 65th birthday, was proclaimed Gastric Cancer Awareness Day in Oklahoma. Ernie is missed greatly by many, but his spirit and his legacy live on through his family and friends.