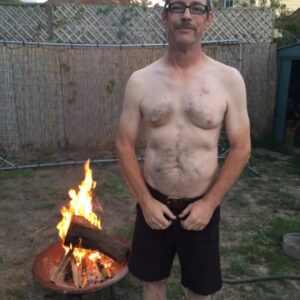 Bob Ward, 48, CA, USA.
Total gastrectomy a little over 2 years ago. I am happy to say I am Cancer free but still struggling with eating, drinking, nausea and maintaining weight. Eating adequate meals is nearly impossible. I have a port to receive intravenous hydration twice a week. I am very lucky to be diagnosed at an early stage, and knowing of the hereditary gene helps us and our family prepare to fight this Cancer. Cancer care and the research team at City of Hope are top notch and continue to work with me.
Stomach cancer can be very aggressive and you should attack it as soon as it attacks you.
Sincerely,
Bob Ward